Aryen Hoekstra
Celestial bodies, 2016. Projection screen, UV COB cannon.
Image courtesy of 8-11, Toronto, ON Photo credit: Yuula Benivolski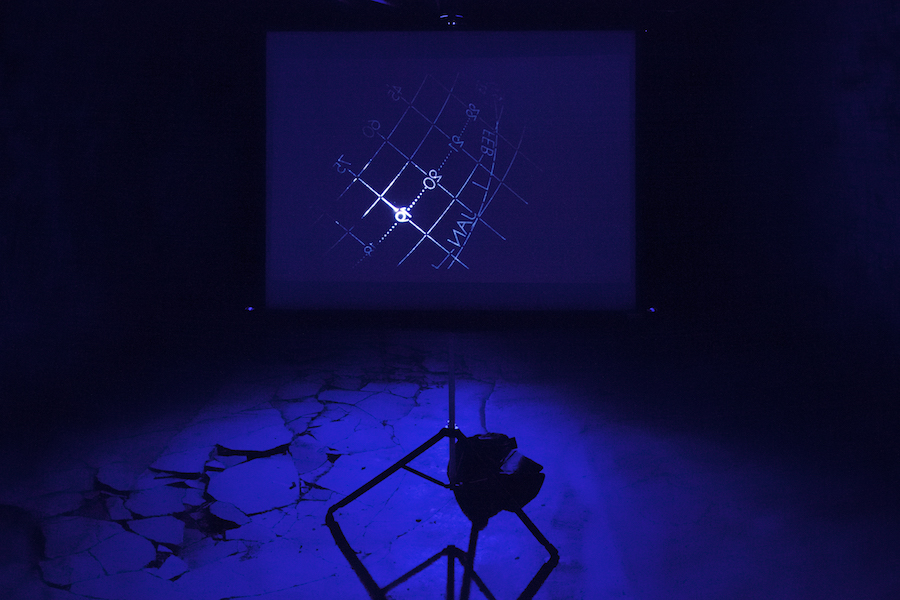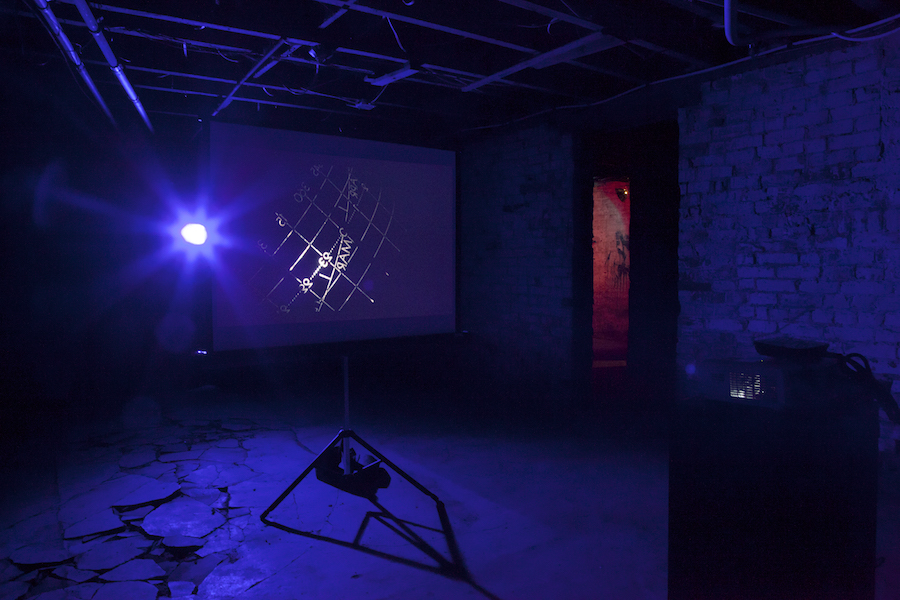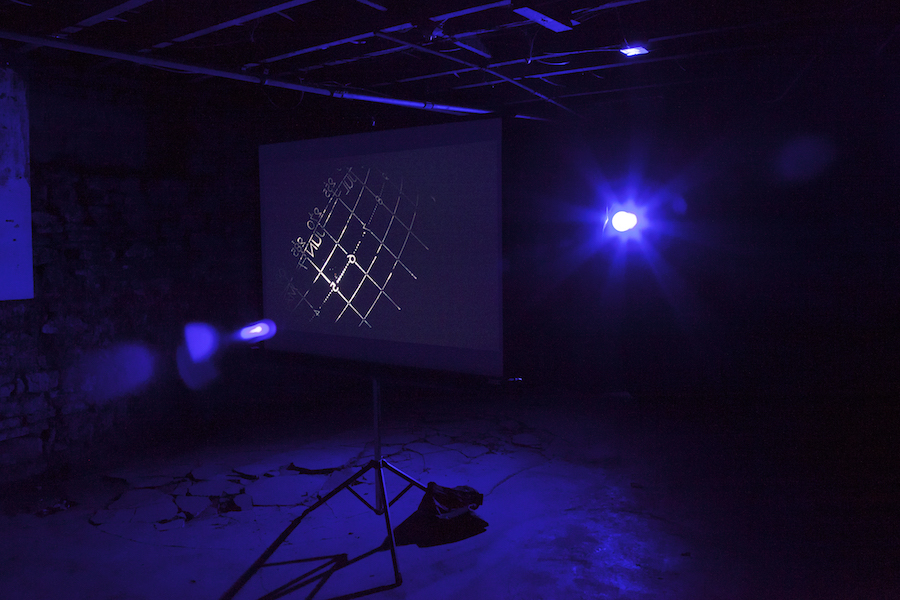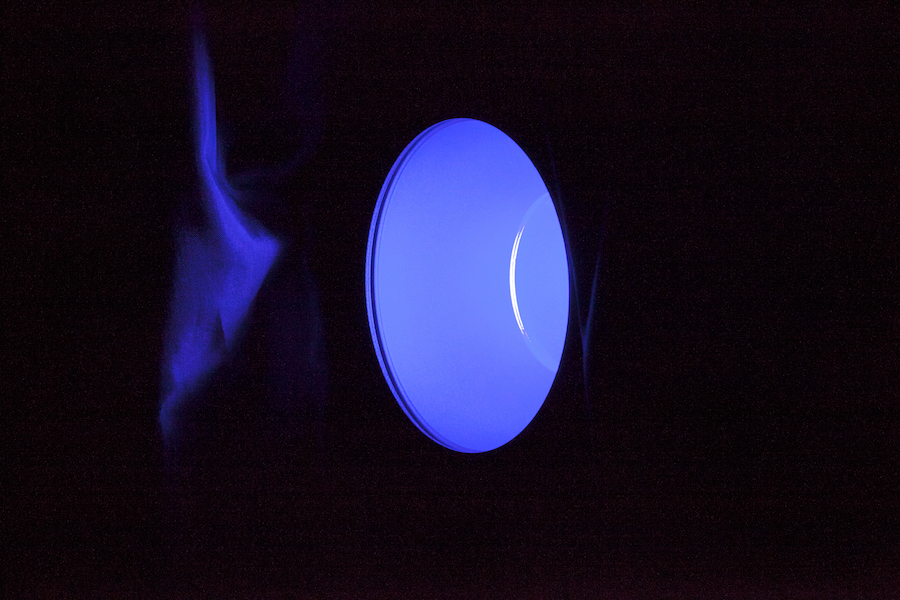 Celestial bodies developed following a research residency in Halifax, NS, which was spent at the Halifax Planetarium looking particularly at the Spitz Model A-1 star projector currently in use. Conceived of as an affordable pedagogical tool, its design in 1955 correctly anticipated the growing interest in astronomical investigation in the post-war period. On the occasion of the projector's relocation from the Museum of Natural History to its current home at Dalhousie University, the rights to a short play were purchased and performed to inaugurate its new home. Titled The Loneliness Factor the play adopts a decidedly SF stance, speculating on what non-human beings might be out there, in the dark.
Today, man stands on the threshold of a new frontier, the cosmos itself. In this infinite universe, are we to believe that we are unique? If life evolved about our sun, a typical star, could this not happen elsewhere? Scientists believe that the probability is high. Until man finds positive signs of other life forms, however, we are still victims of …
THE LONELINESS FACTOR
Through the specificity of this object, the Model A-1, Celestial bodies investigates extra-terrestrial space as a site amenable to both Projection and Speculation, as well as Earth's position within the cosmic whole. At its most primary this inquiry considers what future conditions might be produced when Earth is considered not in correlation to human beings, but as an object in excess of humankind.